This month we've got a couple of wonderful talks: Max will be telling us about VR hacks with Google Cardboard, and Roger will be explaining how they use React in Zegami (Roger showed a demo of Zegami at our summer Show & Tell - it's fantastic).
Speakers
Agenda
Max Glenister - Cardboctober: Making VR experiences for Google Cardboard with JavaScript daily in October

In October Ben, Pete and Max built something every day for Google Cardboard using Javascript.

In this talk Max will talk about how he planned and executed a month of hacks, what worked (and what didn't!) and what he got out of the challenge.

Roger Noble - Make your UI flexible with a plugin architecture, featuring React

When building Zegami (a data visualisation tool http://www.zegami.com) we wanted to allow anyone to be able to add their own custom functionality and enhancements. This presented a challenge for us to construct an interface - both visually and in code, that developers could approach with a minimal learning curve.

This talk will discuss some of the decisions we made as well as a practical demonstration of how this same approach could be used in any application.
Please make sure you read and agree to our Code of Conduct before attending.
Sponsors
Thank you to our sponsors that have made it possible to run this event and build our community.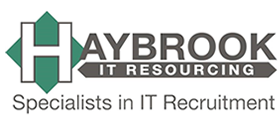 Extras
We're always on the look out for new speakers to come and give a talk. If you have a talk that you'd like to present, please Submit a Talk and we'll contact you to arrange a date.
We are very keen to encourage new speakers. If you think you'd like to get into public speaking but don't know where to start please Get in Touch with us or take a look at our Speaker Resources. We'll do everything we can to develop your speaking skills.
Come and chat with us on Twitter or Slack. See videos of past events on our YouTube.